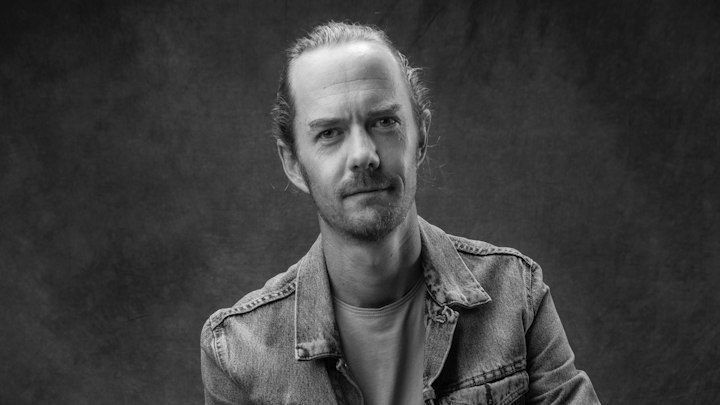 Gordon Lindsay is HunkyDory
Versatile director joins for UK representation
HunkyDory have expanded their roster with the addition of versatile filmmaker Gordon Lindsay.
Gordon's career spans over 16 years working in the film and advertising industry. He has helmed international campaigns for the like of Guinness, Tinder, McDonald's and many more. He has been shortlisted at Cannes a number of times and collected homegrown awards at the Loeries and topped Adforum's Best Director list 5 times.
As well as directing for major brands, he produces branded content and consults creatively with agencies, helping build brand ideas and pitches. His experience working in the advertising world, alongside top creatives, has given him insight into the process and leans on his creative experience to plug into agency teams. A specialist in all things film and video related, he is equally at home in the creative conceptual stage, having a strong feel for client needs and creating compelling campaigns and content for brands all over the world.
HunkyDory Managing Partner John Doris says:
"We've been aware of Gordon for some time, he is such an exciting talent and we're delighted that he has agreed to bring his unique brand of aesthetic and narrative to HunkyDory"
22.11.2023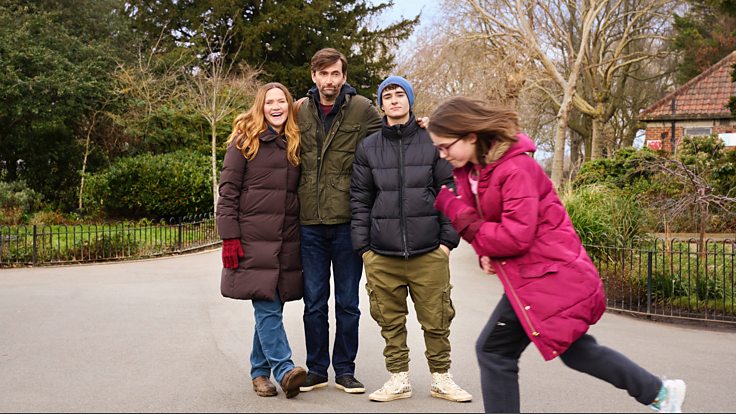 Tom McKay directs 'There She Goes' Special
HunkyDory's Tom McKay directs a brand-new special episode of BBC Two hit 'There She Goes'.
Based on the real-life experiences of writers Shaun Pye and Sarah Crawford, whose daughter was born with an extremely rare chromosomal disorder, There She Goes follows the day-to-day life of Rosie Yates (Miley Locke), a severely learning disabled girl and her family, dad Simon (David Tennant), mum Emily (Jessica Hynes) and older brother Ben (Edan Hayhurst).
Series 1 and 2 are available on BBC iPlayer now, and the special is available on 21st June.
14.06.2023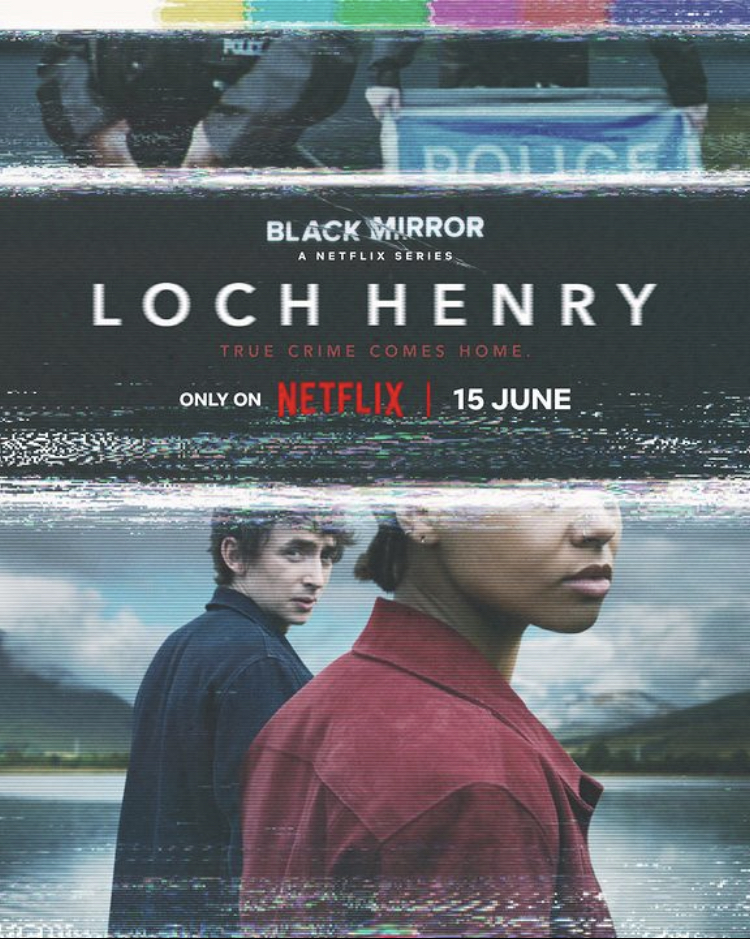 HunkyDory's Sam Miller directs Black Mirror!
Season 6 launches 15.6.23
Charlie Brooker's dystopian anthology series 'Black Mirror' returns to Netflix on 15th June, with HunkyDory's Sam Miller helming the second episode 'Loch Henry'.
The episode sees a young couple travel to a sleepy Scottish town to start work on a genteel nature documentary - before finding themselves drawn to a juicy local story involving shocking events of the past.
'Loch Henry' stars Samuel Blenkin, Myha'la Herrold, Monica Dolan, John Hannah and Daniel Portman.
14.06.2023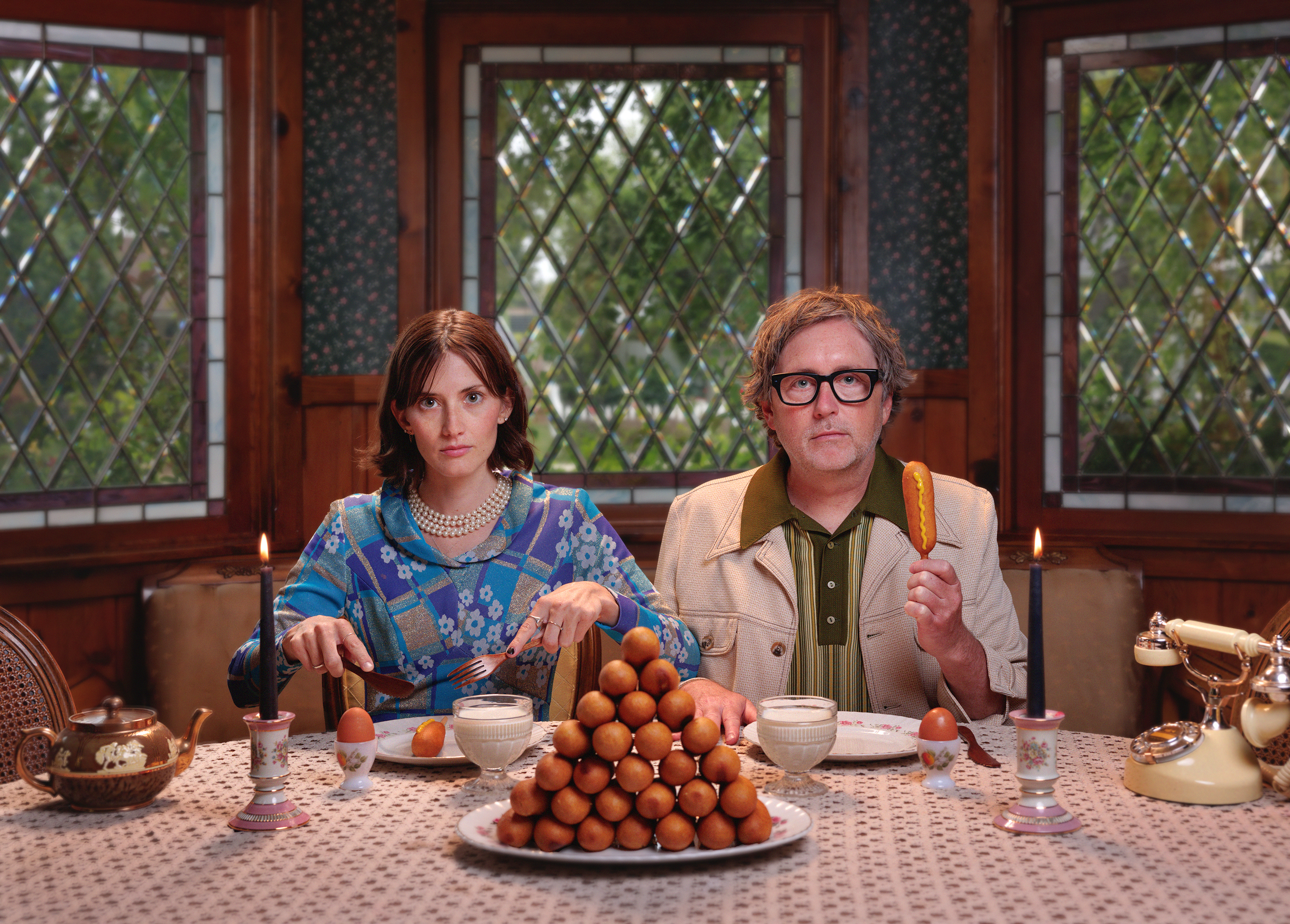 We The Grimshaws Move In At HunkyDory!
Directing duo join for UK representation
The commercial world is about to get a whole lot weirder, thanks to the arrival of WE THE GRIMSHAWS.
This new directing team, consisting of duo Craig Brownrigg and Brenna Horrocks were brought together by a curious mix of fate and poultry themed cross stitch. Now, they're partners in all things creative and life and have taken up residence in London at HunkyDory.
Craig's directed a boatload of award winning, hilarious commercials for everyone from Progressive to McDonalds to Amazon, while Brenna began her career as an award winning agency creative at Arnold. She's been freelance copywriting and designing for major brands ever since. Oh, and she's also a published poet and essayist too.
A longtime admirer of Craig's solo work, HunkyDory EP Ronae Rayson says…
"When we first came across Craig some years ago, we instantly fell in love with his work and became bigger fans of him than even his own mum! She was bitterly disappointed that it took over two years for him to sign with us BUT it was very worth it because not only did we get Craig, but we also bagged the awesome and incredibly talented Brenna as well! We really feel like we are winning and delighted to have We The Grimshaws join our HunkyDory family."
On joining HunkyDory, Craig says…
"There are two main qualities we look for in a production company—great work and nice people. We already knew of HunkyDory's incredible roster and all the amazing work they produce. So it really came down to a vibe check, and after talking with John and Ronae we knew right away we'd found the perfect fit for We The Grimshaws in the UK. We got off the call, acted cool for about 17 minutes, then let them know we'd love to join the team."
Brenna followed up with…
"I'm pretty sure it was only about 17 seconds, but who's counting? The folks at HunkyDory are some of the loveliest people in the industry, although they are probably cursing us for keeping them up so late on the zooms. It's clear each of their instincts are a big part of what makes HunkyDory great, and we are very excited to add our cinematic brand of weirdness to the mix."
23.05.2023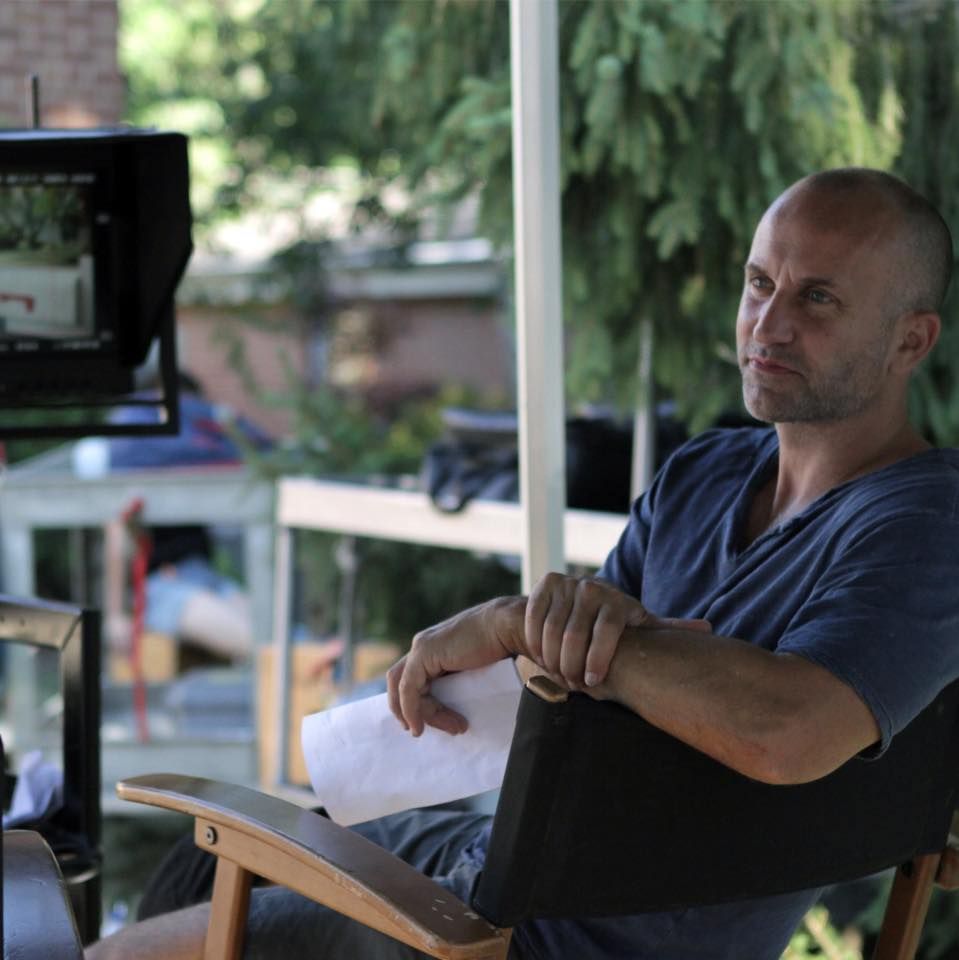 John Grammatico Joins HunkyDory
The evolution of HunkyDory's directing roster continues apace with the signing of comedy director John Grammatico.
An ardent student of story, John has a writing background that includes a (sold) feature film screenplay to Dreamworks, several short films, countless ad campaigns and even a series of cheeky children's books (under the pseudonym Professor Punctilious).
Since 2010 when he left the agency world for production, John has directed over 300 spots for brands like M&Ms, Visa, AT&T, Cadillac and McDonalds. He's worked with dozens of celebs including Chris Elliot, Anna Faris and Duchess Meghan Markle.
John has helmed productions in nearly every major city across the US & Canada. He's also filmed abroad in Mexico, Central & South America, Bahamas, South Africa, Italy, Germany, Spain, Switzerland, Hungary, Greece, Belgium, Czech Republic, Lebanon, United Arab Emirates, Poland, Slovenia, Lithuania, Serbia, the Cayman Islands and France.
HunkyDory Managing Partner John Doris spoke about the new addition...
"We're so excited to have John on board - he has a brilliant range of comedy from laugh out loud physical humour to nuanced subtle character humour - he gets comedy timing and performance and we can't wait to launch his humour to the UK market."
When asked for a quote, Grammatico said…
"Koala fingerprints are so close to humans they can actually taint a crime scene."
We wait with baited breath to see how this fact informs John's work.
18.10.2022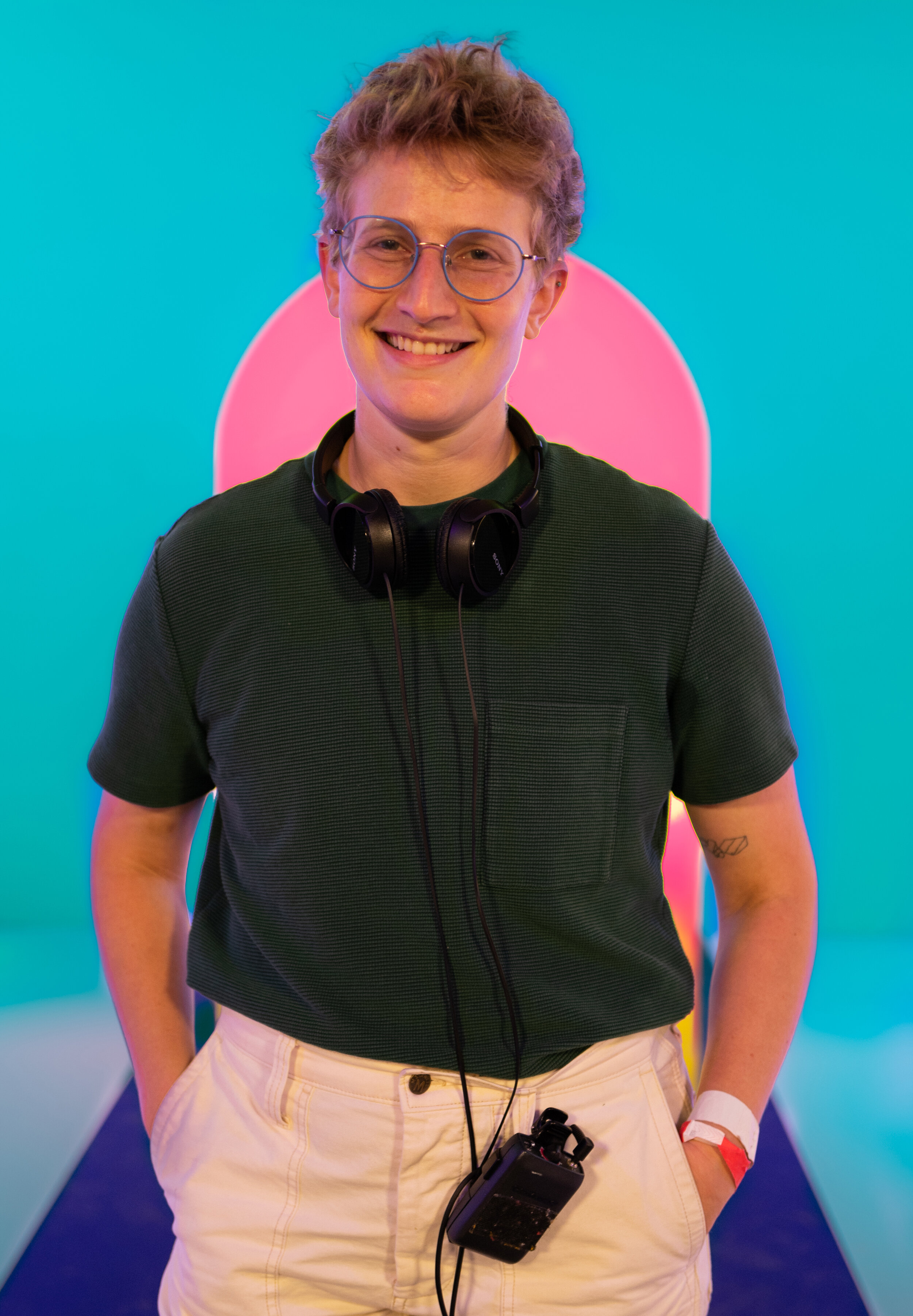 Comedy Director Hannah Levy joins HunkyDory
HunkyDory Films are delighted to announce the addition of comedy director Hannah Levy.
Hannah has built up a huge body of work directing shorts on US comedy institution Saturday Night Live. She is one of the first female queer shorts directors in SNL's history, most recently directing hosts such as Billie Eilish, Lizzo and Kim Kardashian in viral sketches.
A graduate of Brown University, Hannah began her career at The Onion and Funny or Die. She has worked with Paul Feig, Broadway Video, and the directing incubator Powderkeg, as well as written for Clickhole and the hit Comedy Central series Alternatino.
Hannah currently has a film in development with Paramount called Squad Goals. Her most recent commercial work includes hilarious campaigns for Geico, Ad Council, MasterCard, and RingCentral. When she's not directing, Hannah is probably planning her next cross-country road trip or putting her bartending school skills to good use by mixing a mean Manhattan.
On joining HunkyDory, Hannah had this to say:
"HunkyDory does amazing work, and I'm really looking forward to collaborating with them in the comedy space."
09.08.2022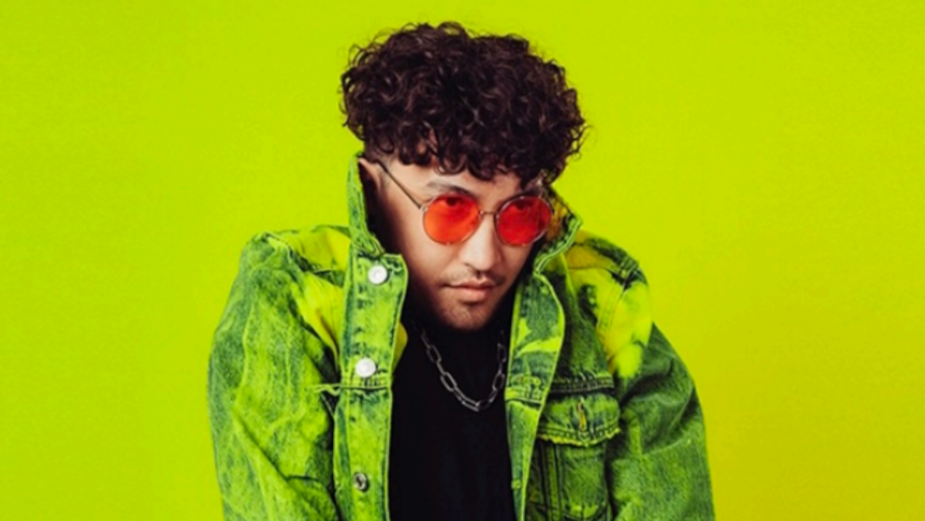 HunkyDory welcomes director and VFX artist Mike Diva
HunkyDory Films have bolstered their roster with the addition of Mike Diva.
Mike is a director, editor, and VFX artist with an innate ability to consistently create eye-catching viral content.
His highly unique work has drawn clients including Twitter, Xbox, Old Spice, Lil Nas X, Doja Cat and The Lonely Island.
Mike's first major foray in commercial work, a dark anti-ad for Halo Top Creamery, won AdWeek's Top Ten Ads of 2017.
In addition to his commercial and music video projects, Mike currently directs shorts for Saturday Night Live where he has worked with the likes of Benedict Cumberbatch, Oscar Isaac and Jake Gyllenhaal to name just a few.
On joining HunkyDory, Mike delivered this portent:
"I have digitally signed the sacred HunkyDory contract under a waning blood moon. I have fulfilled the prophecy. I am no longer man. I am HunkyDory. I grow more powerful each day...."   
01.08.2022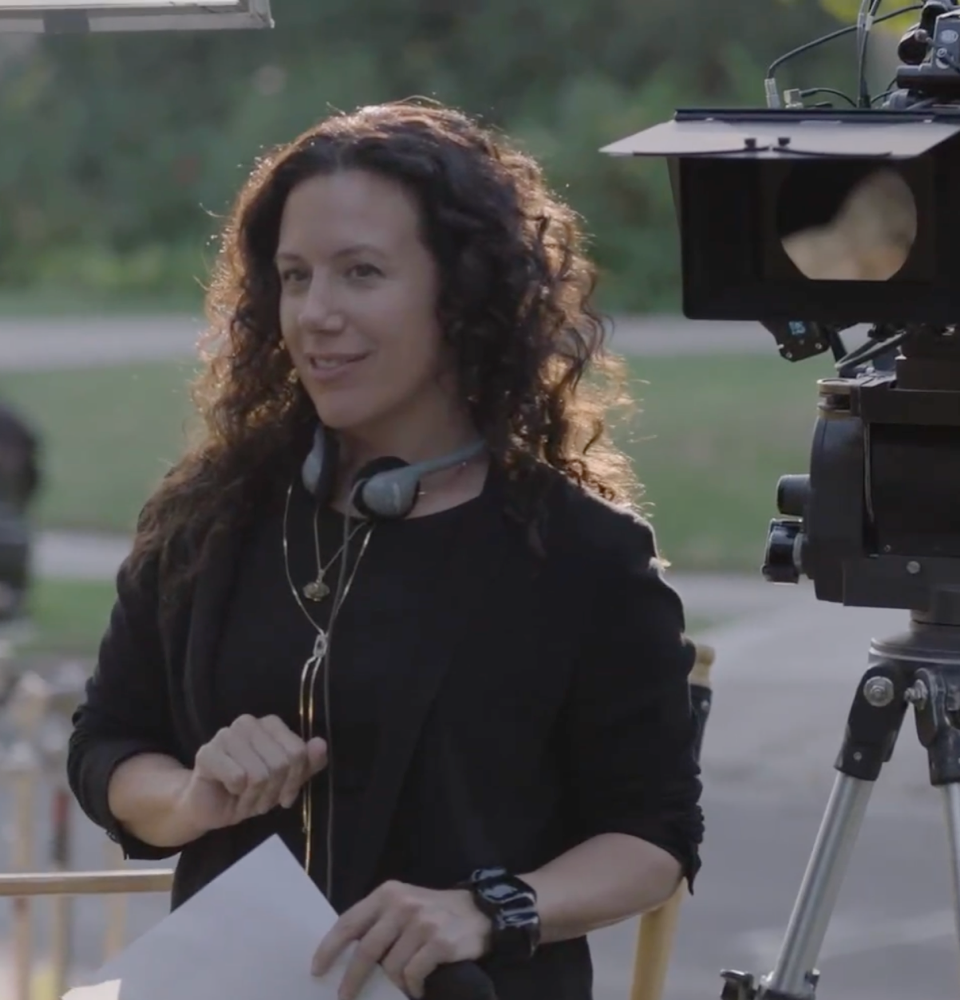 Welcome Sasha Levinson!
US director joins HunkyDory team
HunkyDory Films have added director Sasha Levinson to their roster.
Inspired by the beginnings, middle and endings found organically in life's narrative, her work is focused on exploring the goodness that connects us all.
Sasha spent the formative years of her career shooting music videos with such luminaries as Mary J. Blige, 50 Cent, Angelique Kidjo and Cake. This electric sensibility still informs her aesthetic today.
Sasha's work has seen her collaborate with internationally renowned celebrities, brands, and philanthropic organisations, including the Dalai Lama, Oprah Winfrey, Serena Williams, Google, Microsoft and Blockchains.
Her branded short film for Las Vegas tourism, about a surprise Lesbian wedding in Vegas, won multiple awards and went viral, becoming the most positively commented-on piece of advertising of all time, on YouTube. She also created a short film for The Dalai Lama called A Force For Good, which was used to communicate his vision for humanity to the Western world and premiered at his 80th birthday celebration.
Sasha's first feature film SYLVIE of THE SUNSHINE STATE premiered at Slamdance in 2022 where Sasha won the George Sparks Spirit of Slamdance Award.
On joining HunkyDory, Sasha had this to say:
"I've always admired advertising campaigns from the UK for their mix of wit and powerful visuals so I'm inspired to now join HunkyDory's community of storytellers!"
23.05.2022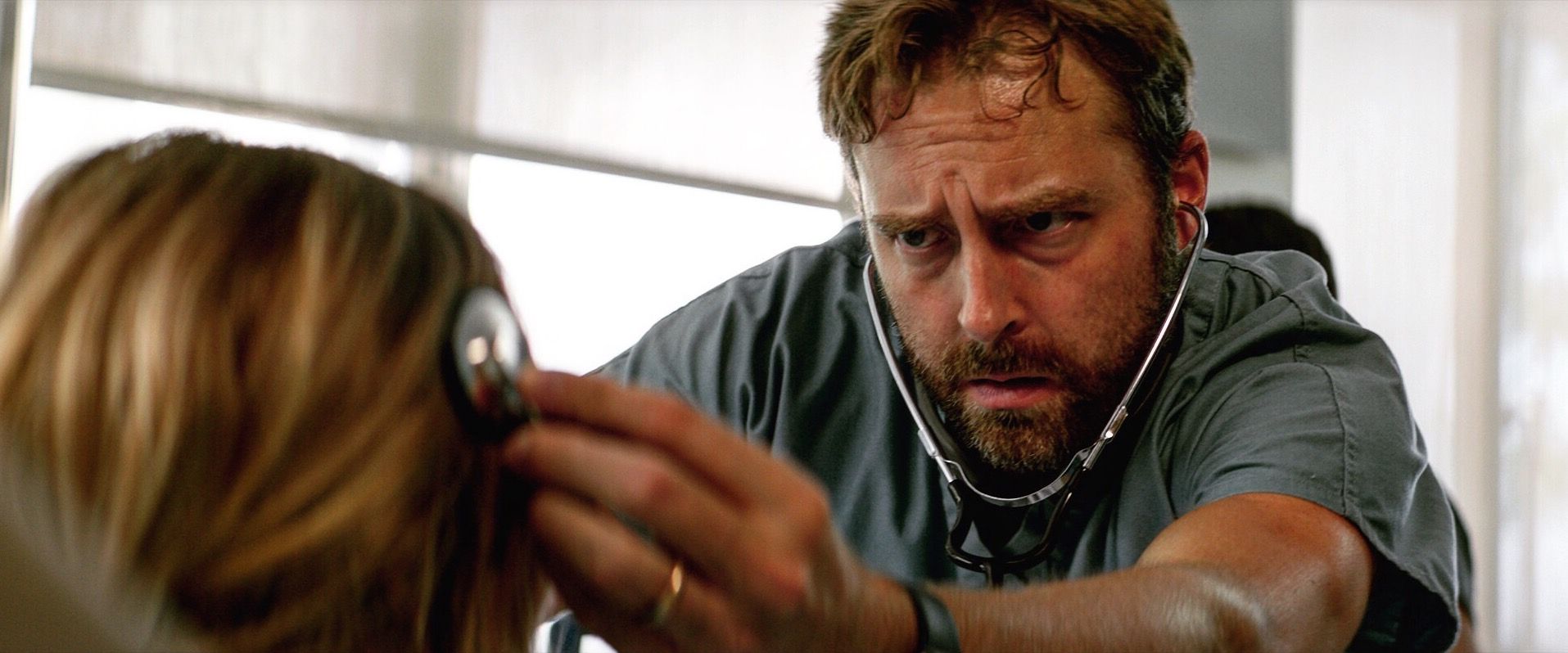 Trevor McMahan joins our ranks!
HunkyDory is Trevor's new UK home
HunkyDory Films have added director Trevor McMahan to their director roster!
After starting out at Smuggler as the "third arm" of directing collective HAPPY, Trevor went solo, putting together a body of work that aims to defy genre but always deliver on a creative vision – to push each project toward its own iconic voice. And sometimes really shiny awards.
With a mix of authentic performances and cinematic storytelling, both humanity and humour, Trevor has worked for clients including Coca Cola, Google, Visa, T-Mobile, McDonald's, Jeep, and Cadbury. Shiny-awards-collecting-dust-in-his-garage include multiple Cannes Gold Lions, the cfp-e Young Director's Award, and a certificate of induction into MOMA's permanent collection as an AICP honouree. But the focus has always been on telling the next story better than the last. And there's still a some room on that shelf between the paint thinner and power tools.
John Doris, HunkyDory Managing Partner, had this to say of his new recruit…
"Trevor's work is so honest and authentic, endearing and humorous storytelling coupled with a rite-of-passage feel good factor, you can't help smile and fall in love with the narratives he executes and his casting choices at the heart of his stories."
14.03.2022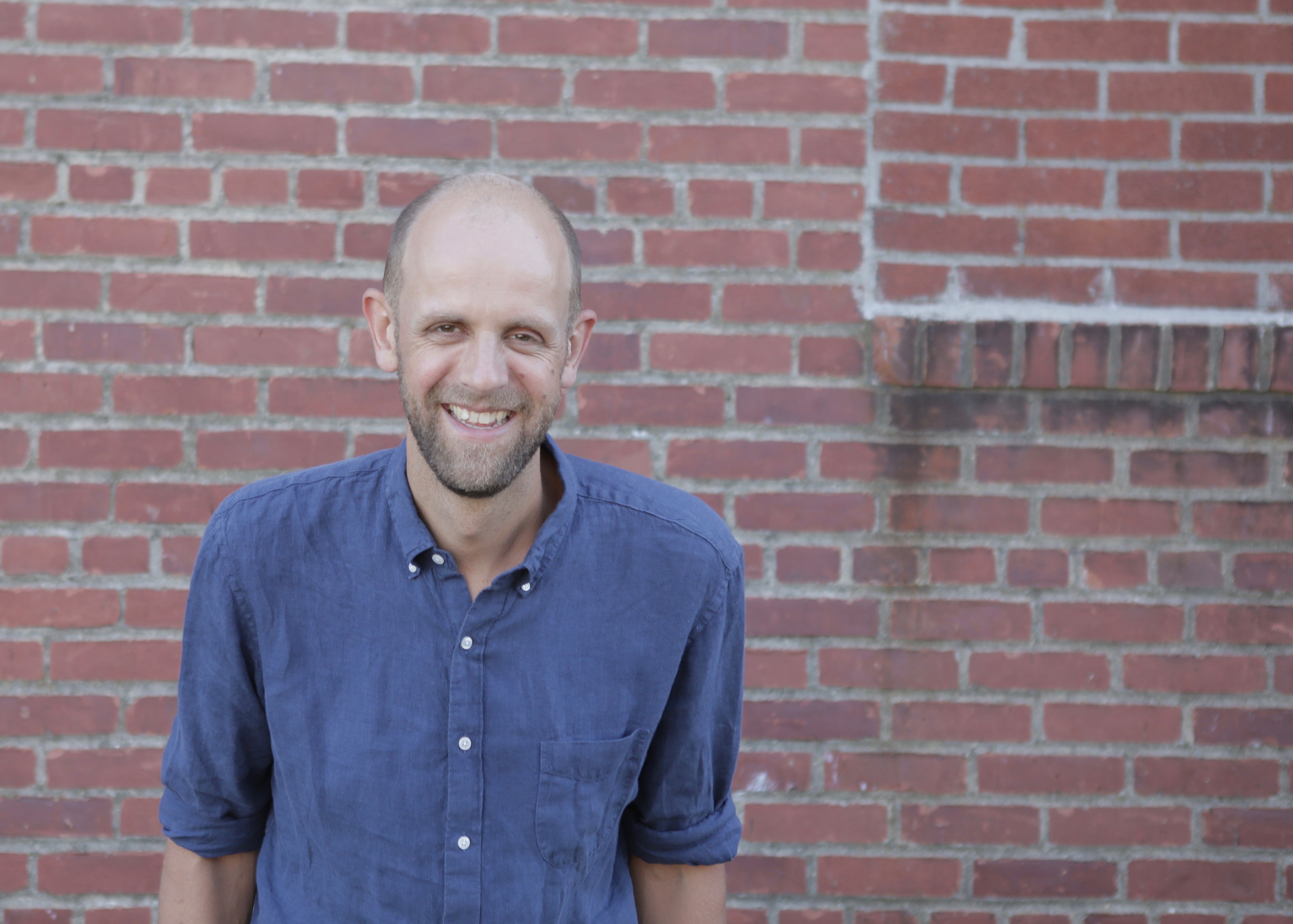 HunkyDory welcomes Thomas Beug!
Director joins for exclusive UK commercial representation
HunkyDory are thrilled to welcome director Thomas Beug to its roster!
Thomas' directing work brings together a spontaneous, real-life sensibility with an eye for beautifully composed, cinematic visuals. He is happiest when he is telling the stories of weird and wonderful human beings. Thomas has worked with some of the world's top sports celebrities including Usain Bolt, Simone Biles, Novak Djokovic and Thierry Henry.
Thomas has worked as a director and showrunner on multiple branded documentary series. Most recently he partnered with Viceland and adidas Originals acting as showrunner on a series called Never Too Late which examined up-and-coming artists in LA and NYC. Thomas' commercial and film work has won multiple awards including honors at The One Show, Cannes Lions, The Fastnet Film Festival, Red Rock Film Festival and DOC NYC.
On joining HunkyDory, Thomas had this to say…
"I'm excited to join such an inspiring team at HunkyDory and get the opportunity to do some work in what is undoubtedly one of the most creative markets in the world."
HunkyDory Managing Partner John Doris adds…
"I was immediately drawn to and have long admired Thomas' work. Thomas tells beautifully composed, captivating, wonderful human life stories. Nuanced, docu-storytelling is at the heart of Thomas' creative craft."
01.03.2022